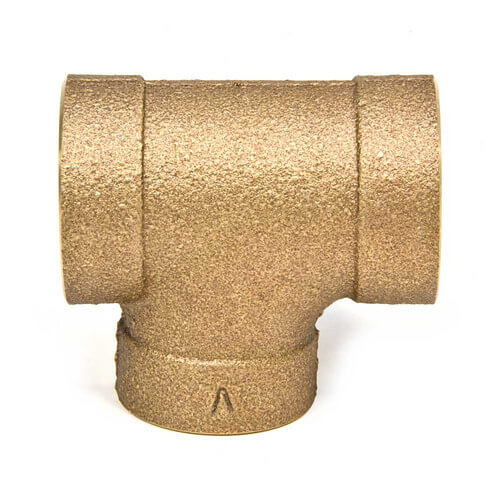 2" x 2" x 1-1/2" Wrought Copper DWV Sanitary Tee (T-Y)




WD81-323224 has been discontinued.
Discontinued Apr 23, 2013
This product was discontinued because the part number was changed by the manufacturer. No modifications were made to the replacement product.
Direct Replacement:

SKU: WD81-32-32-24
Brand: Cello

VIEW REPLACEMENT
Description
DWV Sanitary Tee

*Note: Image shown is not reflective of actual product
Size:
2"
2" x 2" x 1-1/2"

Questions?
Speak with a real person who will go out of their way to help!
1-888-757-4774
Phone Hours
Monday – Thursday
8am–5:45pm EST
Friday
9am–4:45pm EST