Liberty Grinder Pumps
Where the ability to handle difficult solids is crucial, Liberty's grinder pumps meet the demanding needs. With stainless steel cutting edges, those solids don't stand a chance.
Manuals -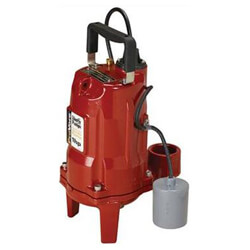 This series is designed for residential sewage applications, with higher flow rates, this series allows use with 2" discharge lines. The PRG Series 1 HP operates on standard 115 or 230 volt 20 amp circuits. …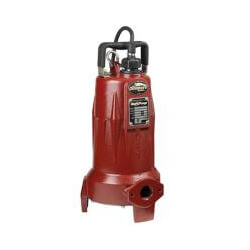 The LSG Series is a 2 HP, 1-1/4" discharge grinder pump from Liberty which features a new patented V-Slice cutter technology and their one-piece uni-body casting. In addition, the LSG series comes equipped with a quick-disconnect power cord, stainless steel impeller and 300 Series SS Rotor Shaft. Internal or external capacitor models are also available. …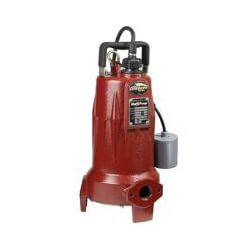 The LSGX features a superior cutting system made of hardened 440 stainless steel-Rockwell C 58, for shearing solids into small particles prior to being passed to the discharge. The 2-stage design provides high pressure with maximum head capabilities to 185 feet. Applications include individual or groups of homes, motels, schools, shopping centers, lakefront developments and systems requiring high pressure sewage pumping. Liberty's 2-stage LSGX Series Omnivore grinder pumps meet the demanding needs of commercial and residential sewage applications where difficult solids-handling ability is crucial. In addition, the LSGX Series features Liberty's patented V-Slice Cutter Technology which allows for more cuts per revolution for superior shredding performance in demanding sewage applications. The hardened stainless steel cutting system provides in excess of 370,000 cuts per minute. A unique open volute design eliminates the cutwater, improving solids flow and reducing potential jamming of material in the volute. Other features include a one-piece cast iron body, quick-disconnect power cord, twin stainless steel impellers and dual shaft seals. Capacitors are integral to the pump, eliminating the need for an expensive control panel. …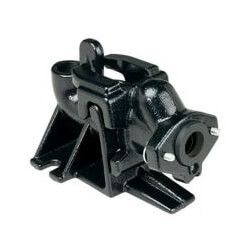 This section contains a variety of grinder part accessories by Liberty.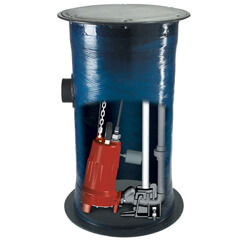 This section contains Liberty Grinder Packages. These packages feature Liberty's most efficient series of grinder pumps which meet the demanding needs of commercial and residential sewage applications where difficult solids-handling ability is crucial. …