Solenoid Valves
Solenoid Valves are unique in their function due to their utilization of magnetization and electricity to control the flow of water, gas, or air.
Manuals -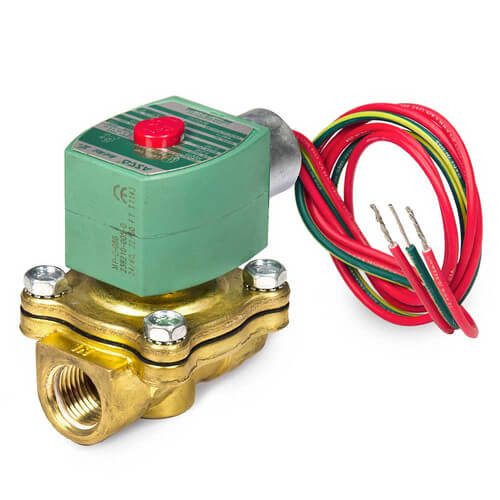 This section contains Asco RedHat Series 8210 Solenoid Valves. These valves can be used in industrial applications including Car washes, Laundry equipment, Air compressors, Industrial water control, and Pumps. …
This section contains Asco RedHat Series 8262 and 8263 Solenoid Valves. These valves are reliable with their proven design and high flows. …
This section contains Solenoid Valves that are widely used for dispensing, collating, gas shutoff, vacuum holding, and tank draining applications …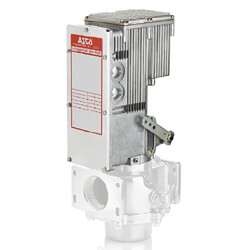 ASCO electro-hydraulic motor operated valves handle your combustion system needs for main line gas shut off and fuel gas control. The 2-way and 3-way valves are available in normally closed construction. Available in bronze, aluminum, and cast iron. Features include pipe taps, visual indication, proof of closure, leading agency approvals, and pipe connections from 3/4" to 6". Most valves are rated for -40ºF service for outdoor installation in frigid climates. …
This section contains many various Repair Kits for popular Asco RedHat and Parker Hannifin Solenoid Valves. …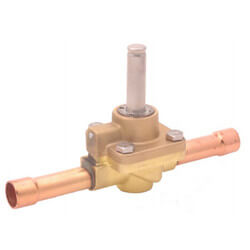 Emerson Climate Technologies offers a complete range of normally closed valves and normally open valves that cover any application ranging from 1/2 ton - 100 tons. Emerson offers direct-acting and pilot-operated valves. For the pilot-operated valves, there are diaphragm valves and piston-operated valves. Emerson's solenoid valves have the lowest external leakage rates in the industry, are less susceptible to scoring, don't hold residual magnetism, and provide trouble-free operation due to their fail-safe design. Emerson coils for solenoid valves feature compact designs, interchangeable housings, and easy-to-use innovative coil clips which snap into place without requiring screws or tools. The insulated coil windings provide shock and vibration protection and ASC2 weather protection. …
More About Solenoid Valves
What is a Solenoid Valve?
A solenoid is a coil of wire that becomes magnetized when an electric current passes through it. Solenoids often have a hole in their center and a protruding metal rod that is pushed or pulled by magnetism when power is applied. A solenoid valve uses a solenoid to actuate the valve. This allows the flow of water, gas, or air to be controlled with electricity.

Solenoid valves come in various configurations and sizes. They can be normally open, normally closed, or possess a two way configuration. A normally open solenoid valve allows a liquid or gas to flow through unless an electric current is applied, which then closes the valve. A normally closed valve will stay closed until an electric current is applied, which then opens the valve. A two way solenoid valve has three ports: one common, one normally open, and a third which is normally closed.

Certain features should be considered before selecting a solenoid valve, with the most important being the valve's voltage. Other factors that should be considered are: flow capacity, wattage, valve type, pressure rating, and connection type.

We offer a wide selection of Asco RedHat Solenoid Valves.