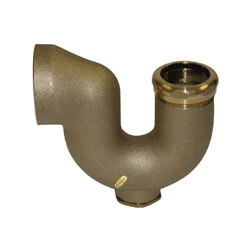 1-1/2" x 1-1/4" CP, NY Trap, W/CO (IPS)


1-2-3H has been discontinued.
Discontinued Jun 24, 2015
This product was discontinued by the manufacturer.
Suggested Alternative:

SKU: 11114
Brand: Everflow

VIEW ALTERNATIVE
Description
**Product Shown in Rough Brass
Connection Type:
Threaded

Questions?
Speak with a real person who will go out of their way to help!
Special Hours
Our Customer Support is closed today. We will be back on Monday to answer your questions. Have a great weekend!
1-888-757-4774
Live Chat
Regular Phone Hours
Monday – Thursday
8am–5:45pm EST
Friday
9am–4:45pm EST
Add-on Item
This item is cost-prohibitive to ship on its own but is available to ship with orders over $200.