About Us
SupplyHouse.com is the online leader in plumbing supplies and heating supplies, specializing in PEX Plumbing & Radiant Heat. We offer products from the top manufacturers in the industry including Uponor PEX tubing, Honeywell thermostats, Taco pumps, and Weil Mclain boilers. We take pride in offering the best quality products available at the lowest prices possible.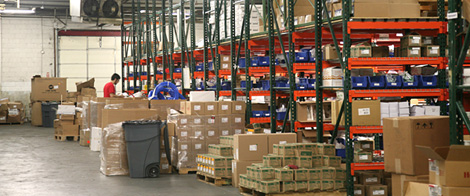 SupplyHouse.com has been in business since January of 2003 and has 55 employees working hard to serve you. In that time, we have helped over 100,000 customers to find the plumbing and heating supplies that they need. Our warehouse in Long Island, New York is full of thousands of SKU's that are ready to ship, and our customer service representatives will personally answer the phone when you call, ready to help in any way that they can.
Not a Plumbing & Heating Pro Yet?
Our Resource Center contains information, tips, and tricks for you to learn about the products available, and more importantly, learn how to use them. Articles, step-by-step images, and videos are available on a wide variety of topics; from choosing PEX Tubing to installing the floor sensor in a radiant heat system. Spend some time here and you'll be a pro before you know it!
Visit our Resource Center
Still Need Help?
At SupplyHouse.com, we want all of our customers to be satisfied. If you have questions about a product, can't find a specification sheet, or are unsure what products go with what, let us know! We're here to help, and no question will go unanswered. You can contact us via e-mail, Live Chat, or telephone.