Twin Talon for 1/2", 5/8" & 3/4" PEX Tubing w/ Screw (Bag of 100)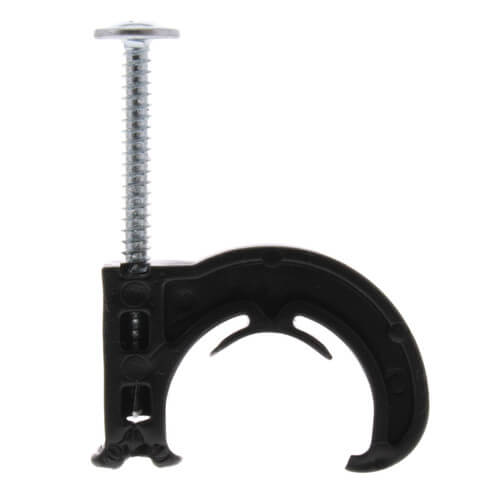 Hover image to zoom
In Stock
Free Shipping On orders over $99
Easy Returns No restocking fee for 90 days
160°F Max Temp
Plastic
PEX, Copper, CPVC
Twin Talon for 1/2", 5/8" & 3/4" PEX Tubing w/ Screw (Bag of 100)
Features
555-23S series affixes 1/2", 5/8" and 3/4" nominal tube (copper or plastic) and 1/2" Sch. 40 IPS pipe (steel or plastic)
Compatible with copper, PEX and CPVC
Max working temperature: 160°F
Available with shorter nail for radiant heat, nail-up applications. 1-5/8" nail won't penetrate 3/4" floors
Safety working load: 21 lbs.
Application:

1/2" PEX

5/8" PEX

3/4" PEX

Max. Load:

21 lbs

Max Temp (F):

160°F

Material:

Plastic

Tubing Compatibility:

PEX

Copper

CPVC