Model-U125, 1-1/4" NPT Inlet Freezeless Utility Yard Hydrant (3 Ft. Burial Depth)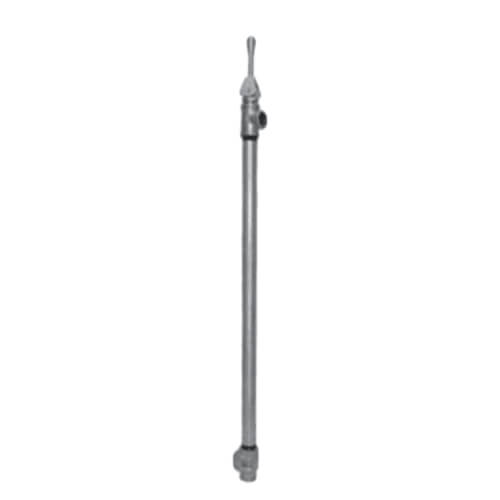 Hover image to zoom
In Stock
Order by 5PM, receive Tuesday
Free Shipping This item ships free
Easy Returns No restocking fee for 90 days
1-1/4"
MNPT
No
Woodford Utility Yard Hydrants are intended for irrigation purposes and designed for use where year-round availability of water is required. Sturdy construction make these hydrants rugged and dependable. Accidental damage and vandalism are minimized. Hydrants are available with choice of automatic or manual close lever handle or wheel handle.
Product Specifications
Model U125: 1-1/4" Brass Valve Body, MPT
Outlet: 1-1/4" FPT Galvanized Tee
Manual closing lever handle should be installed where water is continuously used over a period of time.
Operating Rod: 1/4" galvanized pipe
Casing: 1-1/4" galvanized pipe
Max. Pressure: 125 PSI
Product Features
Automatic draining occurs through 1/8" NPT drain hole when hydrant is shut off to prevent freezing.
Outlet can be located at any height above ground level. Adjust bury depth accordingly.
All working parts are removable through the top of the hydrant.
Lever handles can be easily removed to prevent unauthorized usage.
Product Type:

Yard Hydrant

Bury Depth:

3'

Inlet Type:

MNPT

Size:

1-1/4"

Lead Free:

No

Application:

Residential

Commercial