1-1/2" IPS Style 65 Water Service Compression Dresser Coupling for Steel Pipe (short)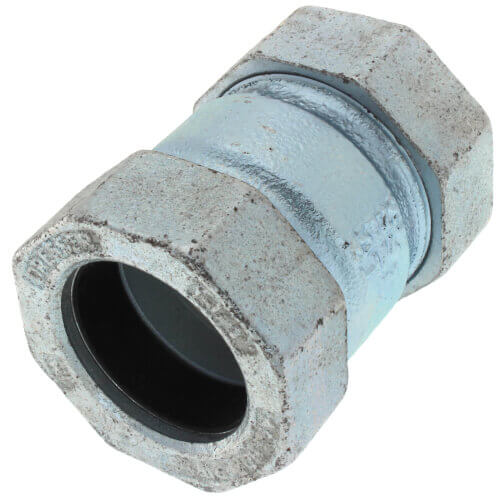 Hover image to zoom
In Stock
Get 40 
Thu, Dec 14 - Fri, Dec 15
Free Shipping On orders over $99
Easy Returns No restocking fee for 90 days
1-1/2" IPS
1-1/2" IPS Style 65 Water Service Compression Dresser Coupling for Steel Pipe (short)
Features:
For water service applications
Dresser Style 65 compression fittings install quickly onto plain-end pipe or tubing. Simply loosen the end nuts, stab the pipe into the fittings and tighten end nuts with a wrench. The connection is complete in less than a minute! No threading, flaring or exact pipe fitting required. Plus, the pipe joint can be easily disassembled for cleaning or repairs.
Flexible Union - The resilient gasket sealing principle provides permanent flexibility while absorbing expansion, contraction, vibration, stresses and deflection movement.
Creates a Uniform Joint - Threaded pipes rob a pipe end of 40% of its strength. With Dresser Style 65 compression fittings you can use plain-end pipe and maintain uniform wall thickness throughout every joint in your piping system.
Size:

1-1/2" IPS

Type:

Style 65

Short

Application:

Water