Wall, In-Line or Panel Mounted Load Analyzer Relay, 7 input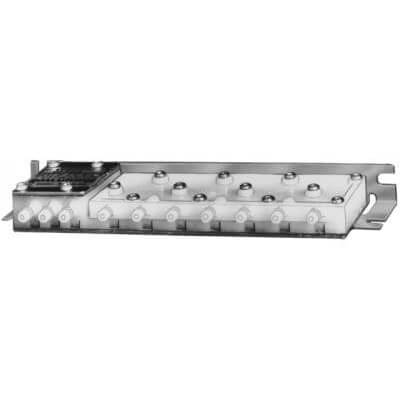 Hover image to zoom
In Stock
Order by today, receive Wednesday
Free Shipping This item ships free
Easy Returns No restocking fee for 90 days
Wall, Panel, In-Line
A diaphragm logic pressure selector selects the highest and/or lowest branch pressure input from zone thermostats to operate final control elements in pneumatic control applications. Replacement devices are available for Johnson, Powers, Robertshaw, and Barber-Colman devices.
Features
Seven input manifold containing logic diaphragm, air filter, and restrictions.
Ten sharp barb connectors for all piping requirements.
Large integral filter assures clean air to the manifold.
Requires no field adjustment, and plastic construction results in minimum maintenance.
Two analyzers can be connected together to increase inputs to twelve.
Specifications
Type: Load Analyzer Relay, 7 input
Operation: Selects highest and/or lowest branch pressure input to operate final control elements
Airflow Usage: 0.04 scfm (0.019 mL/s)
Capacity: 0.039 scfm at 1 psi differential (18 mL/s at 5 kPa differential)
Air Connections: Barb fittings (10) for 1/4 in. (6 mm) O.D. plastic tubing
Mounting: Wall or In-line or panel
Maximum Safe Operating Pressure (psi): 25 psi
Operating Humidity Range (% RH): 5 to 95% RH
Temperature Range: 0 F to 140 F