1-1/2" x 1-1/2" x 1" ProPEX EP Reducing Tee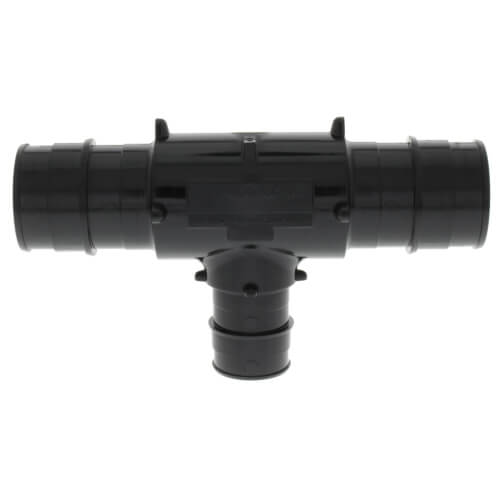 Hover image to zoom
In Stock
Order by today, receive Friday
This item replaces: 
G4701551
Free Shipping On orders over $99
Easy Returns No restocking fee for 90 days
1-1/2" x 1-1/2" x 1"
Engineered Plastic
PEX
Expander (ProPEX)
NSF, ASTM F877, ASTM F1960 Standards Met
25 Year (Limited) Warranty
Branch size is listed last in the part description. Note: ProPEX Tool is required. ProPEX Rings must be purchased separately.
Size:

1-1/2" x 1-1/2" x 1"

Material:

Engineered Plastic

Application:

Plumbing

Heating

Warranty:

25 Year (Limited)

Standards Met:

NSF

ASTM F877

ASTM F1960

Fitting System Compatibility:

Expander (ProPEX)

Tubing Compatibility:

PEX

Max Pressure (PSI):

150

Max Operating Temp:

210ºF

Max Temp (F):

320ºF