Single Pole Low Pressure Control, Close High Open Low, 20" Wc to 100 PSI, SPST, 6/50 Psi Diff PSI)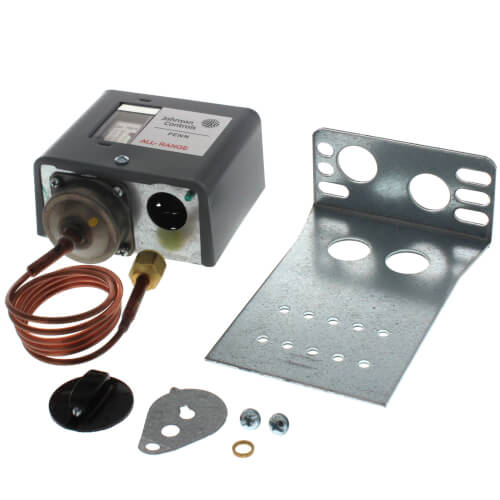 Hover image to zoom
In Stock
Order by 4PM, receive Tuesday
Free Shipping This item ships free
Easy Returns No restocking fee for 90 days
36" Capillary with 1/4" Flare Nut Pressure Connector, Cutout Knob Adjustment, 325 Psig Maximum Overpressure

P70 single and dual function pressure controls are used in commercial air conditioning and refrigeration applications. The load-carrying contacts provide direct control of A.C. motors within the controls rating. (See cover label for the electrical rating.)

The controls can be used with R- 12, R-22, R-500, or R-502 refrigerants. Specific models for ammonia applications are also available. The MICRO-SET construction of low pressure controls and low side of dual models permits differentials to a minimum of 5 psi (34 kPa).


| | |
| --- | --- |
| Product Type: | Low Pressure |