24" Water Heater Drain Pan w/ 1" PVC Fitting (Plastic)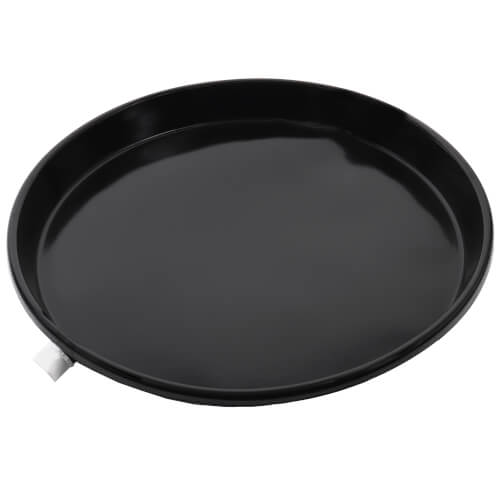 Hover image to zoom
In Stock
Order by today, receive Wednesday
Free Shipping On orders over $99
Easy Returns No restocking fee for 90 days
Plastic
24"
*Not Approved for use with Gas Water Heaters*
24" Water Heater Drain Pan w/ 1" PVC Fitting (Plastic)
Product Features
Isolate from electric;
Catch dripped water from water heater;
Made from sturdy material.
1" Hub x 1" MIP PVC connector included.
Nut and washer included.
Pans come with 1" Pre-Drilled Hole.
Pan is 2½" Deep.
Product Dimensions
Material: Plastic
Shape: Round
Diameter - Bottom (in.): 24
Diameter - Top (in.): 26
Height (in.): 2-3/4
Drain Hole Size (in.): 1
PVC Drain Fitting: Glue-in for 1 in. pipe
Quantity per Package: 1