140-240F AquaStat Relay w/ Vent Damper Connection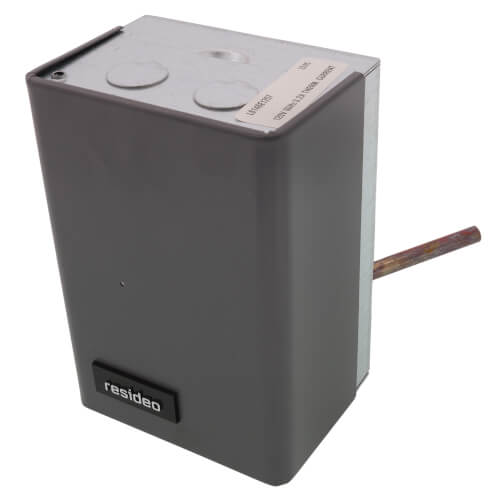 Hover image to zoom
In Stock
Order by 4PM, receive Monday
Free Shipping This item ships free
Easy Returns No restocking fee for 90 days
Fixed
SPST
Vertical
140°F to 240°F
240°F Max Temp
140°F Min Temp
Product Overview:
Immersion-type controllers that combine high limit protection with switching relay control of burner and circulator motors.
Features:
High limit opens burner circuit only.

Select models include transformer and accessory terminals for adding a remote low limit controller.

Vertical Mounting Case.

Requires a 24 Vac thermostat with heat anticipator set at 0.2A.

Application:

High Limit

Low Limit

Temperature Range (F):

140°F to 240°F

Mount:

Vertical

Differential:

Fixed

Max Temp Differential:

15°F

Max Temp (F):

240°F

Min Temp (F):

140°F

Switch Action:

SPST